How do neural networks change the world
Deepfakes 2.0 - How neural networks are changing our world
Would you like to participate with your team? Benefit from our group discounts! Write to [email protected]
Just imagine: You are standing in front of a mirror, but you no longer look into your own face, but into that of Barack Obama or Angela Merkel. Your own facial expressions are transferred to the strange face in real time.
The TNG hardware hacking team has succeeded in creating such a prototype and transferring a person's face to any other face in real time. The basis for this is the so-called "deep fake" approach. Through the use of neural networks, faces are recognized in the video input, translated and integrated back into the video output. This technology makes it possible to project deceptively real imitations onto other people. Autoencoder networks trained in Keras as well as various algorithms for face recognition were used.
In this lecture Thomas Endres, Martin Förtsch and Jonas Mayer give an entertaining and very clear introduction to the world of deep fakes in real time. In doing so, they particularly address the deep learning techniques that are used in this application. Several live demonstrations complete the experience.
Previous knowledge
* Basic functionality of deep, neural networks
learning goals
* Participants will learn how deep fakes work in their original implementation.
* They also learn about different ways of forging images and / or videos and how to differentiate between the various forgery techniques.
* In the project report for Deep Fakes 2.0, participants learn how to run an AI project with the aim of realizing deep fakes in real time.
* The participants learn more about the technologies used, such as autoencoder, transfer learning, GAN (Generative Adversarial Networks) and much more.
Speaker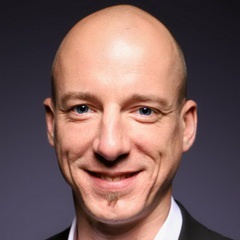 Martin Förtsch is an IT consultant at TNG Technology Consulting GmbH based in Unterföhring near Munich and studied computer science. His work focuses on agile development (mainly) in Java, search engine technologies, information retrieval and databases. As an Intel Software Innovator and Intel Black Belt Software Developer, he is also involved in the development of open source software in the field of 3D camera technologies and the Internet of Things. In addition, he gives numerous lectures at national and international conferences on the topics of artificial intelligence, the Internet of Things, 3D camera technologies, augmented reality and test-driven development. Among other things, he was awarded the Oracle JavaOne Rockstar.
@MartinFoertsch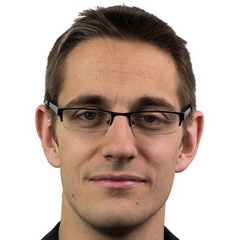 Thomas Endres works in the role of associate partner as an IT consultant for TNG Technology Consulting GmbH in Munich. In addition to his "normal" work for the company and customer projects, he and the TNG hardware hacking team develop various prototypes - including a telepresence robotics system, with which one can experience reality through the eyes of a robot, or one Augmented Reality AI that shows the world from an artist's perspective. He works on applications in the field of AR / VR, AI and gesture control, for example to let quadrocopter fly autonomously or to control it without contact. Thomas is a qualified computer scientist (TU Munich) and a passionate software developer. As an Intel Software Innovator and Black Belt, he presents new technologies such as AI, AR / VR and robotics worldwide. For this he received, among other things, a JavaOne Rockstar Award.
@ originalOne1984
M3 newsletter
You want to know about the Minds Mastering Machines
be kept up to date?
Log In
M3 newsletter
Would you like to be kept up to date on the Minds Mastering Machines? Then simply enter your e-mail address in the field that will pop up when you give your consent below: