Why is fruit unnecessarily packed in plastic?
Packaging waste: that's how nonsensical we pack our food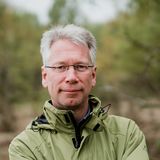 by Peter Carstens
In no EU country is there more packaging waste per capita than in Germany. It would be easy to change that
Germans like to think of themselves as environmental world champions. In fact, they are only European champions - namely when it comes to piling up packaging waste. The Germans have 17 million tons of plastic, cardboard and paper packaging, and the number is rising. That is 218 kilograms per person per year. And more than in any other EU country. For comparison: in Austria it is only 150, in Sweden only 109 kilograms. A large part of this weight is caused by unnecessary plastic sheeting, bags and disposable packaging.
A look at the supermarket shelves shows how the mountain of rubbish comes about: there is hardly a product that can do without plastic packaging. Often several together are also covered by another film. And at the checkout there is also a plastic or paper bag. We have selected examples from various supermarkets.
The problem: Unnecessary packaging costs resources, its production devours energy and generates greenhouse gases. The smaller the actual product, the less favorable the proportionate amount of packaging material. In a coffee capsule, for example, there are only around six grams of coffee powder - encased in three grams of plastic or aluminum waste. Plus the outer packaging of the capsules. Compared to coffee from the bulk pack, capsules use 16 times more resources.
Avoiding is better than recycling
Current figures show that only a fraction of all this waste is actually recycled. Because almost half of the contents of the yellow bags or bins ends up in the waste incineration plant. And a not inconsiderable part ends up, carelessly thrown away, in the landscape, reaching the oceans via rivers.
It would always be more environmentally friendly not to let garbage arise in the first place. Deutsche Umwelthilfe sees the big supermarket chains as having an obligation here, but also politics. For example, there are currently no incentives for retailers in Germany to save packaging material, complains Thomas Fischer of Deutsche Umwelthilfe (DUH). Unlike in Denmark, for example. Manufacturers there pay a resource tax. Anyone who saves packaging there earns real money. A study by the Wuppertal Institute shows that it is already possible to save 20 percent of packaging waste in Germany.
The DUH appeals to the German supermarket and drugstore chains to finally live up to their environmental responsibility: for example, to offer reusable bottles and loose fruit, to switch to packaging made from recycled material and to offer concentrated detergents that save packaging. In addition, says Thomas Fischer, the consumer must be enabled to make a conscious, "green" purchase decision. To do this, however, he needs consumer information about the resource consumption of the product and its packaging.
What consumers can do
"Unpackaged stores" show that things can already be done differently today. The shops that offer all goods loose for filling into containers you have brought with you are now in numerous cities. Unpackaged organic food is also available in organic markets and food coops - or at the weekly market.
If no one is around: just avoid products with complex outer packaging, prefer alternatives with little packaging, bring your own shopping bags (including knot bags for fruit and vegetables). And if there is no other way: separate the recyclable waste neatly.
Study (PDF): Cutting the Crap - the advantages of a strategy for less resource consumption in German supermarkets
More on the topic on the website of the German Environmental Aid (DUH): www.duh.de/projekte/abfall-mehrweg-recycling/verpackungen
Greenpeace.de: Why is there so much superfluous packaging?
It always gets worse: Coke cans packed in plastic in the supermarket. Not in Germany, but in Hong Kong:
Plastic waste So much plastic could be saved in vegetable packaging
8 images

#Subjects