What make-up cannot be done without?
#noMakeup: Why these stars are now doing without make-up and what we can learn from them
Singer Alicia Keys sings "This Girl is on Fire" - without any make-up. Because Alicia Keys made it clear in her essay "Time to Uncover": She says goodbye to make-up. She is fed up with "covering up": "Not my face, not my mind, not my soul, not my thoughts, not my dreams, not my struggles and not my emotional strengthIt was not an easy path, because without a face painted it is difficult in show business.
"Every time I left the house, I worried that I hadn't put on makeup. What if someone took a picture of me? What if they posted it? Those were the unsafe ones , superficial but honest thoughts that I gave myself. And all because I was too worried about what other people think of me. "
Social pressure to be beautiful already begins in elementary school. "Why do I have to keep hiding, improving and beautifying myself? "thought the singer,"Why can't I just be myself?? "So Alicia Keys made a statement for her latest album cover and showed herself without make-up, without elaborately styled hair, but just as she is.
Other stars like Eva Longoria or Cameron Diaz are also taking part in this "revolution" and proudly show themselves on Instagram without make-up.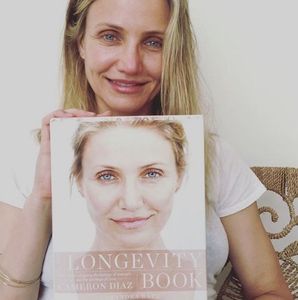 © Instagram / camerondiaz

Showing off without makeup doesn't seem like a big deal at first. But especially in show business, where (unfortunately) appearance often counts more than talent, it is particularly difficult to show yourself without a "mask" - raw, natural and not perfect. We admire this confident and courageous decision made by these women. It is a message to all women who apply lipstick, eyeliner and blush every day because they submit to a social ideal of beauty. The prominent ladies show: Nobody is perfect and that's a good thing!
Do you enjoy putting on make-up? Then no inhibitions! But occasionally putting the make-up brush aside and just being completely natural can be very liberating. And we shouldn't be afraid of it.
More celebrities without makeup: