Flea products
---
If you don't want to miss out on the taste of flea's cooked and pickled foods at home, you can now buy flea-made foods by the glass. In the meantime in the flea market of the Floh inn in Langenlebarn - and soon also online. We'll keep you up to date.
---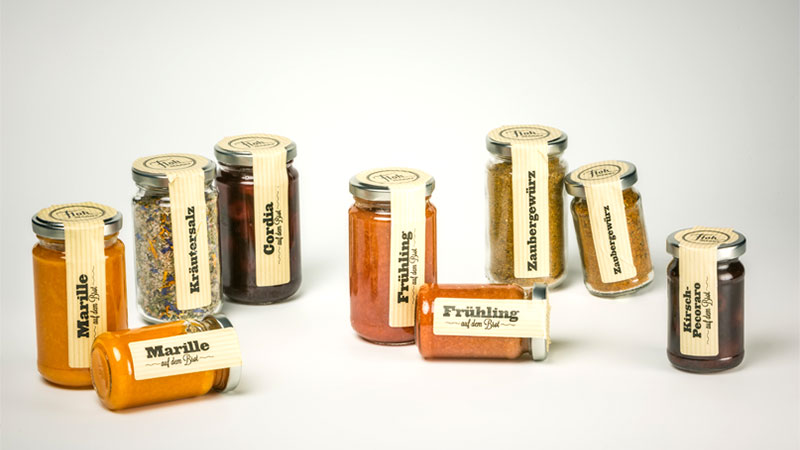 The taste of the Langenlebarner seasons in a glass
The flea only cooks and processes ingredients that have been produced with respect for nature and that convince them. All of them come from producers and suppliers whom he knows personally and whom he trusts. Or he uses ingredients (such as mushrooms or wild garlic) that grow naturally near him.

So that he and everyone else who wants to can still enjoy the good taste of Langenlebarner strawberries, aromatic tomatoes and other delicious ingredients from his own garden after the summer, he preserves some homemade products in jars. And that's available in the restaurant's flea market and will soon also be available online.
The flea fills these products into glasses
Fruit creams and chutneys: from sweet to fiery
Spice mixes: including the popular herbal flea salt
Pickles: cucumbers, mushrooms and whatever else the garden gives them
Other products such as roasters, juices and whatever else the flea can think of
The flea products are also a nice gift idea for Christmas, birthdays or a nice souvenir for a visit to friends.