Can you live without Christmas stems
Last minute gift: Christmas stocking
I can sew! And what's your superpower? - How good is it that I can sew. Especially at Christmas time, when the stress of presents breaks out around me, I am glad that I don't have to drive into town to "hunt" presents on December 24th. I don't have to worry whether the things that I ordered online shortly before will arrive on time. In a pinch, I can always sew something nice and small. That kind of relaxes.
Of course, I can't shoot a giant patchwork blanket from my hip three days before Christmas, but a little something is always possible. It's often just the little attentions that one hadn't thought of: for the office colleague, the nice neighbors, the postman or the kindergarten teacher. Everyone is happy about a small gift, e.g. B. about a Christmas stocking filled with chocolate.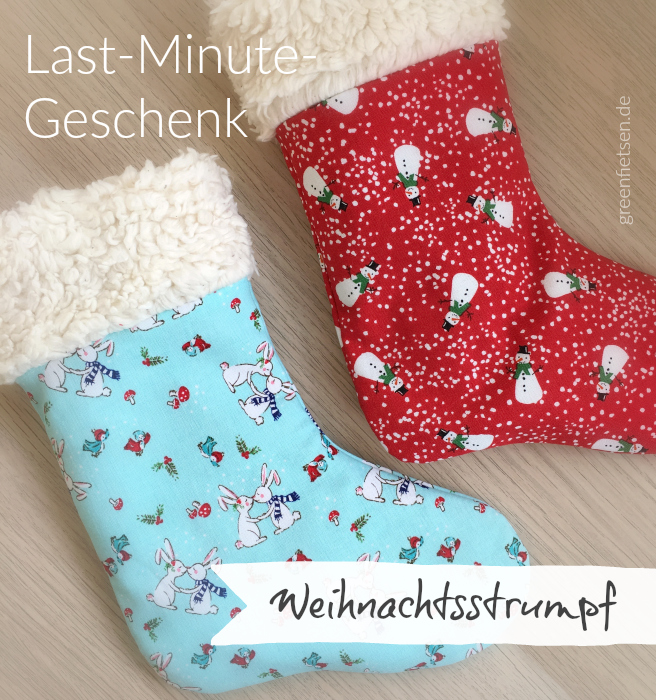 I sewed these Christmas stockings for the first time this year and I am absolutely thrilled. They look a lot more elaborate than they actually are. You can find the free sewing instructions and the pattern for the Christmas stocking at Allie & Me.
Gesine described in her instructions wonderfully simply how they are sewn. Actually, you only need to look at three photos and you'll already know how it's done. I sewed the stockings in the small size with cotton fur and reinforced the outer fabrics with a layer of G 700. But this is not absolutely necessary, because they can do without a fleece insert.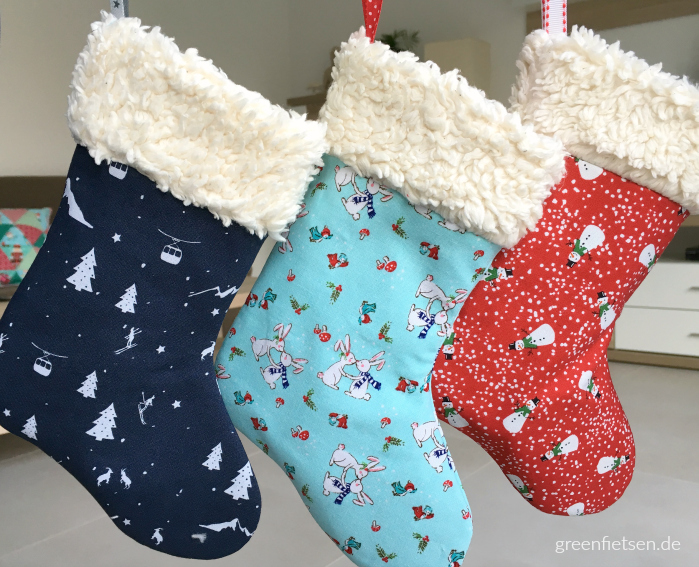 If you are looking for ideas for the filling, I have a few suggestions: How about a delicious bar of chocolate, a nice bookmark calendar or a shower gel? The Christmas stocking is also a nice packaging for a voucher. And the great thing is: next year, the stocking can be hung up as a Christmas decoration or even given away as a gift.
I hope you don't have any stress and can relax and enjoy Christmas Eve and the holidays with your loved ones. I wish you a Merry Christmas and - we probably won't read each other beforehand - a Happy New Year! All the best!
Other last minute sewing ideas for Christmas:
DIY tutorial | Sew small notebooks
DIY tutorial | Pin board made of cork and fabric (without glue / stapler)
Sewing poinsettias - these 5 tricks will make them perfect
Oh Christmas tree - Christmas decorations made of fabric and polyfill
Patchwork stars - great Christmas decorations made from scraps of fabric