Lay tiles watertight in damp rooms
2. Prepare the subsurface
Tile walls
Before you start tiling, you should check that the wall is level. There are two ways of straightening uneven walls: Slight bumps are plastered (attention, this requires practice!), With larger bumps you should put plasterboard in order to create a level surface.
Waterproof Plasterboard for damp rooms - recognizable by their green color - are the ideal support for tiles in the bathroom. They can be fixed to the wall with lumps of plaster or screwed onto battens. Also fill in the screw holes and joints.
Tile floors
If you want to lay tiles on dry screed, you need products with flexible plastic admixtures. Here, too, you have to coat the substrate with a primer before tiling.
3. Seal and lay tiles correctly - this is how it works!
approx. 3 days (including drying time)
material
Tiles in the required quantity (measure the floor or wall area to be covered beforehand. Attention, do not calculate too tightly!)
Deep bottom
Sealant
Sealing tape
tile glue
Grout
Tool
Paint roller
Trowel or trowel
Bucket, drill, paddle mixer
Notched trowel
Tile crosses
Tile breaking pliers, tile cutting machine
Spirit level
Joint rubber / joint board, sponge / sponge board
Silicone syringe, joining aid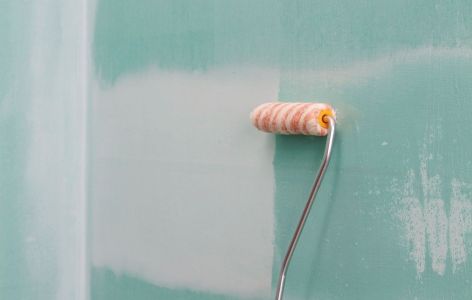 Prime the entire area with a deep primer to improve adhesion.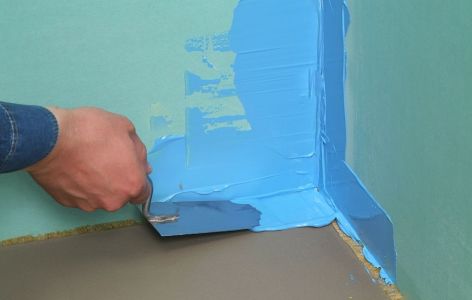 Start with the corners. These are coated with sealing compound.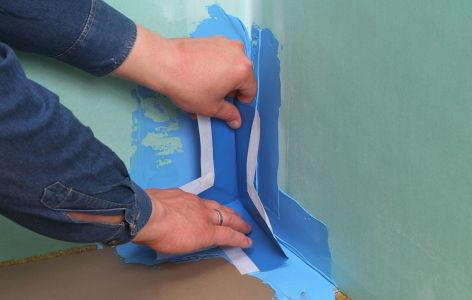 In addition, press a corner sealing tape into the damp mass.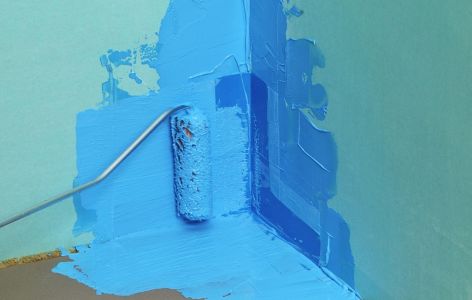 Then coat again with a layer of sealant.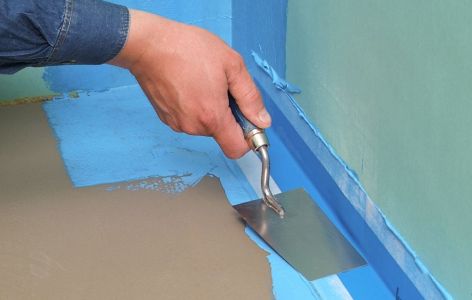 Do the same with the edges: insert sealing tape ...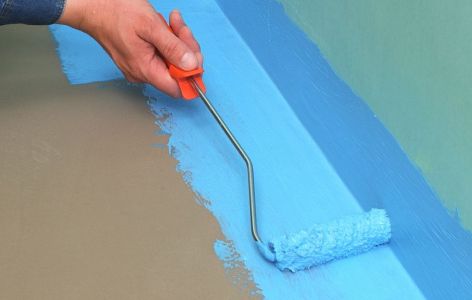 ... and paint over it again.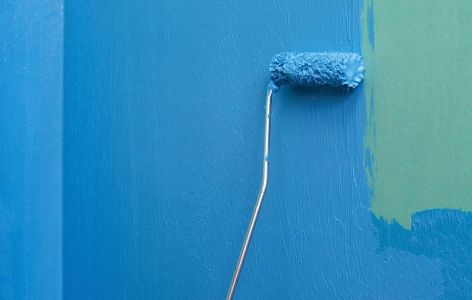 Finally, paint the entire surface with sealing compound.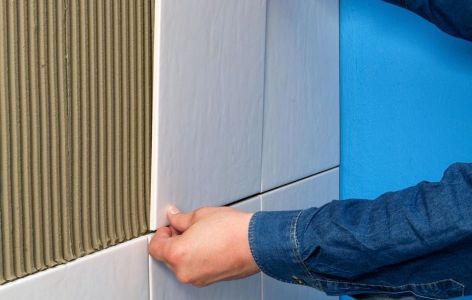 After drying it can be tiled. Mix the tile adhesive with the drill and mixer. Be careful not to touch too much at once!
Apply about one square meter of adhesive with the notched trowel and press the tiles into the adhesive bed. Tile crosses in the corners ensure the even spacing.
Lay tiles correctly
In our instructions: Laying tiles correctly, you will find detailed step-by-step instructions on how to properly install tiles yourself.
Grouting correctly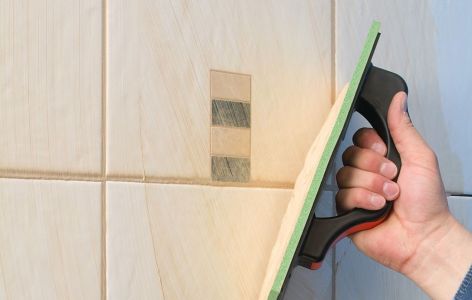 Grouting can take place after 48 hours at the earliest. Work in the grout with the grout board. It works best if the board is led diagonally to the joints.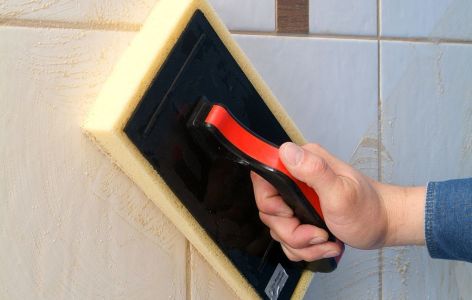 After a wall has been grouted, clean the joints with the damp sponge board. The excess grout is removed.
Fill the transition joints with silicone so that they are permanently elastic.
By the way ...
It doesn't always have to be tile. There are many materials that cut a good figure in the bathroom. Plasters shine with individual structures and glasses with an exclusive surface. Stone is also an alternative - whether as real natural stone or as an imitation.
»Instead of tiles: plaster, glass, stone & Co.